DRAINAGE SYSTEMS
Complete Medical Supplies, Inc. (In Home Healings Supplies' contracted insurance provider partner) is the preferred provider of the ASPIRA® Pleural Drainage system throughout the continental United States. We partner with Merit Medical to provide this product to help patients remain at home instead of spending extended time in the hospital.
The ASPIRA® Pleural Drainage Catheter is a tunneled, long-term catheter used to drain accumulated fluid from the pleural cavity or peritoneal cavity to relieve symptoms associated with malignant pleural effusion or ascites. It's placed in the chest between the lungs and ribs where the fluid is collecting, in what is called the pleural space. The patient will be able to drain this fluid at home to relieve their symptoms, such as chest pain and shortness of breath, removing the need to visit the doctor each time the patient feels the symptoms. The doctor will prescribe you how often this should be done.
The ASPIRA® Pleural Drainage Catheter is easy to drain and provides a compassionate treatment option for patients.
Our team is able to educate patients, caregivers, physicians, home health agencies, and hospice staff on the draining and ordering process.
If you need any additional information on the Aspira Drainage System please view their website at https://www.myaspira.com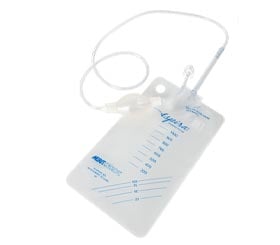 Showing all 6 results