5 benefits of using urine bags for patients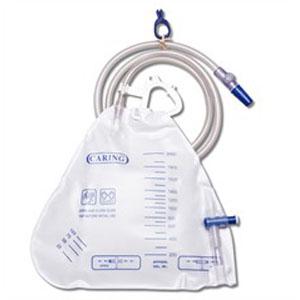 Urine bags, also known as urinary catheter bags, are medical devices designed to collect and store urine for patients who may have difficulty urinating naturally. In Home Healing, LLC provides urine bag in and around Boynton Beach, West Palm Beach, Pompano Beach, Boca Raton, Coral Springs.
They offer several benefits, including:
Urinary Retention Management: Urine bags are essential for patients who have urinary retention issues due to various medical conditions, surgery, or injuries. They help prevent discomfort and potential complications associated with the inability to empty the bladder.
Infection Prevention: Properly designed and maintained urine bags reduce the risk of urinary tract infections (UTIs) by ensuring that urine is collected and stored in a sanitary manner. Closed-system urine bags, in particular, minimize the risk of bacterial contamination.
Monitoring and Diagnosis: Urine bags allow healthcare providers to monitor a patient's urine output accurately. This is essential for assessing renal function and diagnosing various medical conditions, such as kidney disease and diabetes
Patient Comfort: For patients who are unable to use a regular toilet or bedpan, urine bags provide a more comfortable and convenient way to manage urinary incontinence or retention. This can enhance the patient's overall comfort and quality of life.
Mobility and Independence: Some urine bags are designed to be portable, enabling patients to maintain mobility and independence while managing their urinary issues. This can be particularly beneficial for patients with chronic conditions or those recovering from surgery.
It's important to note that the use of urine bags should be supervised and managed by healthcare professionals to ensure proper hygiene and prevent potential complications. Additionally, the choice of urine bag type and size should be based on the patient's specific needs and medical condition. Please call us without any hesitation.