5 tips on choosing a provider for incontinence supplies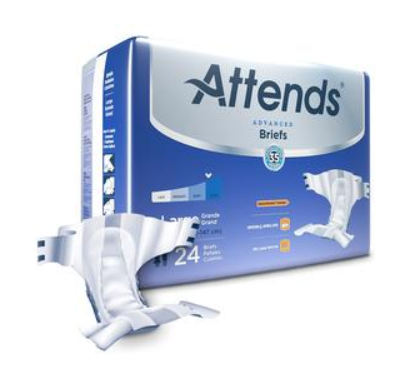 Selecting the right provider for incontinence supplies is essential for ensuring you receive the best products and services to manage your needs effectively. In Home Healing, LLC provides incontinence supplies in and around Pompano Beach, Boca Raton, West Palm Beach, Boynton Beach, Coral Springs.
Here are five tips to help you choose a provider for incontinence supplies:
Quality Products:
Look for a provider that offers high-quality incontinence products. Ensure that they offer a range of options, including various absorbency levels, sizes, and types (such as pads, diapers, or briefs). Quality products will help you feel more comfortable and confident in managing your incontinence.
Variety and Selection:
Everyone's incontinence needs are different, so choose a provider that offers a wide variety of products to cater to various preferences and requirements. This includes products for both men and women and those designed for specific types of incontinence, such as urinary or fecal incontinence.
Discreetness and Packaging:
Incontinence supplies can be a sensitive topic, so it's important to find a provider that offers discreet packaging and shipping options. You don't want to feel embarrassed when receiving your supplies or storing them at home. Some providers also offer auto-shipment services, which can help ensure a consistent supply without the need for frequent orders.
Cost and Insurance Coverage:
Consider the cost of the incontinence supplies and whether your health insurance plan covers any portion of the expenses. Many providers accept insurance and can help you navigate the billing process. Compare prices, discounts, and subscription options to find the most cost-effective solution.
Customer Support and Reputation:
Research the provider's reputation and customer reviews. Look for a provider with a good track record of customer service, on-time deliveries, and hassle-free returns or exchanges. Reliable and responsive customer support is crucial for addressing any issues or concerns you may have.
Additionally, consider the following factors when choosing a provider for incontinence supplies:
Delivery and shipping times: Ensure that the provider can meet your specific delivery schedule needs.
Compatibility with your lifestyle: Some providers offer discreet and portable options for on-the-go use.
Sample options: Some providers offer sample packs to help you find the right products before committing to a specific brand or type.
Sustainability: If eco-friendliness is important to you, inquire about environmentally friendly incontinence products.
By considering these factors and conducting research, you can make an informed decision when choosing a provider for incontinence supplies that best meets your unique needs and preferences. Please call us without any hesitation.