5 things you need to know about bed pads for incontinence
Bed pads for incontinence are essential for individuals who experience urinary or fecal incontinence, as they help protect bedding and mattresses from damage. In Home Healing, LLC provides bed pads for incontinence in and around West Palm Beach, Boynton Beach, Boca Raton, Pompano Beach, Coral Springs.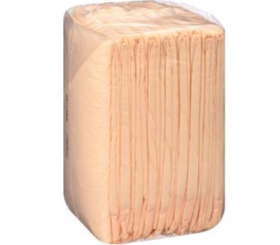 Here are five key things you need to know about bed pads for incontinence:
Types of Bed Pads: There are several types of bed pads available, including disposable and reusable options. Disposable bed pads are convenient because they can be thrown away after use, while reusable pads can be washed and used multiple times. The choice between the two depends on your preferences and needs.

Absorbency Levels: Bed pads come in various absorbency levels, ranging from light to heavy. Light absorbency pads are suitable for minor leaks, while heavy absorbency pads are designed to handle more significant incontinence. It's essential to choose a pad with the appropriate absorbency for your specific needs to ensure optimal protection.

Size and Design: Bed pads come in different sizes and designs. Some are designed to cover just a portion of the bed, while others are large enough to cover the entire surface. Consider the size of your bed and the level of protection required when selecting a bed pad. Additionally, some bed pads have waterproof backing to prevent leaks from reaching the mattress, while others have wings or tuck-in flaps to secure them in place.

Material and Comfort: Bed pads are typically made from materials that are comfortable to sleep on and provide moisture-wicking properties to keep the user dry. Common materials include cotton, flannel, and absorbent polymer cores. Ensure that the material is comfortable for the user and that it effectively absorbs moisture to prevent skin irritation or discomfort.

Maintenance: Proper care and maintenance are crucial for reusable bed pads. Follow the manufacturer's instructions for washing and drying to maintain their absorbency and longevity. Disposable pads should be disposed of according to local regulations. Regularly replacing or cleaning bed pads ensures they continue to provide effective protection.
In summary, bed pads for incontinence come in various types, sizes, absorbency levels, and materials to suit different needs. Choosing the right bed pad and properly maintaining it can help individuals manage incontinence with comfort and dignity while protecting their bedding and mattress. Please call us without hesitation.