5 qualities to check in reputed medical suppliers
When evaluating reputed medical suppliers, it's important to consider several key qualities to ensure that you are partnering with a reliable and trustworthy supplier. In Home Healing, LLC provides medical supplies in and around Boca Raton, Boynton Beach, Coral Springs, Pompano Beach, West Palm Beach and surrounding regions.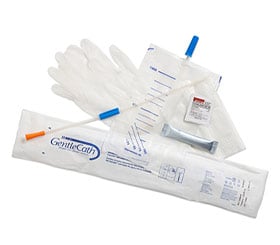 Here are five qualities to check for:
Quality Assurance and Compliance:
Reputed medical suppliers should adhere to strict quality standards and regulatory requirements. Look for suppliers that are certified by relevant authorities, such as the ISO (International Organization for Standardization) or FDA (U.S. Food and Drug Administration), depending on your location. This ensures that the products you receive are safe, effective, and meet the necessary quality benchmarks.
Product Range and Availability:
A reputable medical supplier should offer a diverse range of medical products and equipment to meet your needs. They should have a consistent supply of essential items and be able to provide options across various categories. Having a broad product portfolio indicates their commitment to serving a wide range of medical requirements.
Reliability and Timeliness:
Timely delivery of medical supplies is crucial, especially in healthcare settings where patient care depends on the availability of essential items. A reliable supplier should have a track record of delivering orders on time and maintaining consistent inventory levels. You can ask for references or read reviews from other clients to gauge their reliability.
Transparency and Communication:
Effective communication is key to a successful supplier-client relationship. Reputed suppliers should be transparent about product information, pricing, shipping, and any potential issues that may arise. They should be responsive to your inquiries and provide clear and accurate information to help you make informed decisions.
Customer Support and Service:
A reputable medical supplier should have a strong customer support system in place. This includes responsive customer service representatives who can address your concerns, provide assistance with orders, and help resolve any issues that may arise. Look for suppliers that prioritize customer satisfaction and have a reputation for excellent service.
Remember that each healthcare facility's needs may vary, so tailor your evaluation process to your specific requirements. Conduct thorough research, compare multiple suppliers, and prioritize those that align with your organization's values and needs. Please call us without any hesitation.