5 reasons to choose an online store for medical supplies 
Here are some of the reasons why you should choose an online store for medical supplies. In Home Healing, LLC provides medical supplies in Boca Raton, Boynton Beach, Coral Springs, Pompano Beach, West Palm Beach.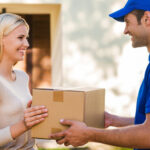 Convenience: One of the primary reasons to choose an online store for medical supplies is the convenience it offers. You can browse through a wide range of products from the comfort of your own home or office, at any time that suits you. There's no need to travel to a physical store, wait in line, or adhere to specific business hours. Online stores are accessible 24/7, allowing you to make purchases at your convenience.

Extensive Product Selection: Online stores for medical supplies often have a vast inventory of products. They can offer a wide range of medical equipment, supplies, and devices, catering to various needs and requirements. Whether you're looking for basic items like bandages and gloves or specialized equipment such as diagnostic tools or mobility aids, online stores tend to have a comprehensive selection, making it easier to find exactly what you need.

 

Competitive Pricing: Online medical supply stores often offer competitive pricing compared to brick-and-mortar retailers. Due to reduced overhead costs, online retailers can often provide products at lower prices. Additionally, online stores frequently run promotions, offer discounts, or provide bulk purchase options, enabling you to save money on your medical supplies.

 

Detailed Product Information: Online stores typically provide detailed product information, including specifications, usage instructions, and customer reviews. This allows you to make informed decisions about the products you're considering. You can compare different brands and models, read about the experiences of other customers, and ensure that you're selecting the most suitable supplies for your needs.

 

Discreet and Confidential: Some individuals may prefer to keep their medical needs private and maintain confidentiality. Online medical supply stores offer a discreet shopping experience, where you can order the supplies you require without any face-to-face interaction or disclosing personal information to salespeople. This can be particularly important for individuals who need sensitive or personal items.

 
It's important to note that while online stores offer numerous advantages, it's essential to choose reputable and trusted vendors to ensure product quality, authenticity, and reliable customer service. Please call us without any hesitation.