3 Tips on How to Choose the Best Provider for Ostomy Supplies
When choosing a provider for ostomy supplies, it's important to consider several factors to ensure you find the right one that meets your specific needs. For instance, In Home Healing, LLC provide ostomy supplies in Coral Springs, FL region. Without any delay, read on to know how to choose the best company for the supplies.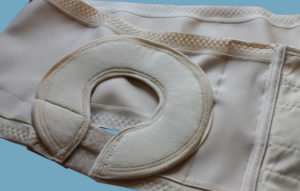 Here are four tips to help you choose the right provider:
Quality and Variety of Products: Look for a provider that offers high-quality ostomy supplies from reputable manufacturers. They should have a wide range of products to choose from, including different types of ostomy pouches, barriers, and accessories. Ensure that the products they offer are reliable, durable, and suitable for your specific ostomy needs.
Prompt and Reliable Delivery: Timely delivery of ostomy supplies is crucial to ensure you have an adequate and uninterrupted supply. Choose a provider that offers reliable shipping services with reasonable delivery times. Look for feedback from other customers regarding the provider's delivery efficiency and reliability.
Customer Support and Education: Living with an ostomy can be challenging, especially for those who are new to it. A reputable provider should offer excellent customer support to address any concerns or questions you may have. They should have knowledgeable and compassionate staff who can provide guidance and assistance, including product recommendations, troubleshooting, and educational resources to help you manage your ostomy effectively.
Additionally, consider reading online reviews or seeking recommendations from fellow ostomates or healthcare professionals to gather insights about different providers and their services. Remember that choosing the right provider can significantly impact your experience with ostomy care, so take your time to research and find the one that best suits your needs. Please call us.