Description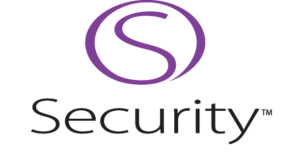 The Safe N' Simple Security Support Belt has many features to provide the all-important balance between comfort and support: Easy to put on, worn without restriction, simple to adjust, easy access, with a minimum of fuss.
Revolutionary 2-way stretch fabric is supportive yet comfortable
The fabric conforms to fi t an individual's shape during daily activity
A unique glove design allows easy adjustment of the belt for those with limited dexterity
Easier to put on, easier to access, easier to wear with comfort and confidence
Internal anti-slip pad secures the area around the pouch
Left or right sided belts available with a pouch opening
All sizes: XS-XXL – 3 Widths: 6", 8" and 10.25" – Colors: beige or black
Modern developments in 2-way square stretch fabric technology allows the Security Support Belt to fulfi ll these requirements. Available both with an adjustable pouch opening to accommodate those with an Ostomy or without an opening for Hernia protection. Ostomy pouch wearers can also wear the Hernia belt option without impeding their stoma function.
Follow the steps to order the belt that is right for you:
Determine the SIZE you will need
Determine the belt STYLE you prefer
Tips for measuring:
Measure abdominal girth at the center point of the hernia or stoma. Measure both lying fl at and standing to get the range
of girth size to determine size of belt needed.
Measure depth of your torso to determine if the 6"-16cm, 8"-20cm or 10-1/4"-26cm size will be the right fi t for you. (Keep in mind that the hernia should be covered at least 75% by the belt.) The opening is positioned at the bottom portion of the belt and the stoma will be positioned approximately 3.5" from the bottom base of the belt and above the two velcro closures.
Determine if you need a right, left or both sides* belt. (*double stoma-special order only)
Determine the size, color and style you need from the charts – right and above (Sizing tip: If you measure within an inch to the largest measurement of each size then move up to the next size belt.)